With gin-making taking off in every corner of the planet, ATLAS' Master of Gin Jason Williams asks whether the category needs new definition – and proposes 'native gins'.
So many grandmothers in Australia have a dusty old bottle of London dry stored away in their pantry, ready to be mixed into a g&t or Gin & It on a special occasion – like lunch. It's a throwback to Australia's British heritage and a reminder of how for the last 100 years, there really has been only one style of gin: the dusty, musty, floral and juniper-forward traditional London dry. The narrative that brand ambassadors like to use is how that same dominance also contributed to gin's decline – how no one likes to wear what their parents wear, or listen to the same music, or drink the same drinks. So gin fell out of popularity, and that vodka stuff became the booze du jour for the Sex and the City crowd.
However, all that has changed. Over the last decade, the rise of modern bars and fine drinking has seen a juniper explosion. Consumers are demanding beautifully crafted spirits with an emphasis on ingredients and place, and good gin – handmade and distilled with real, natural botanicals – fits the bill. But, while gin is now everywhere, there's a long way to go before gin education matches the standards of, say, whisky and wine.
Recently I was part of the team to open ATLAS, a beautiful, grand lobby and bar in Singapore that so happens to house a huge collection of gin (at the time of writing 1,015 different bottles). More than just a bar, ATLAS also aims to be a centre of learning and excellence for the category. And when giving guests tours of our Gin Tower, the most common questions asked are "Why gin?" and then "What are the differences in gin?" I'm not going to focus too much on the first question – reading this, you're clearly an engaged drinks enthusiast already – but with the increase in gin production around the world, that second question about gin's sub-categories has becoming increasingly important.
Up to this point, legal classifications fall a bit short. In terms of the whole category, a spirit is identified as gin if it shows a pre-dominance of juniper in flavour and aroma – but that's a very subjective measurement. Within gin's current sub-categories, classification almost exclusively worries about matters of distillation and additives. "We lack definitions in the gin industry other than process methods, such as for London dry – but this is really not understood by the majority of consumers," says Danny Cameron, from the Dyfi Distllery in Wales.
Away from technical definitions, most gin enthusiasts split the category stylistically by using the London dry label and then everything else, with "everything else" commonly referred to as either "new western" or "modern". But what are the actual flavour characteristics of these two camps? We know about the archetypal London dry – in fact, despite being our grandparents' tipple, we've learned to love it again. It's juniper-forward, with a traditional botanical base (see our gallery at the end of this post) that overall contributes higher levels of alpha-pinene molecules – that lovely citrusy, piney aroma. And we think we know the "new western" style, which is basically… whatever! And herein lies the category's problem. "'Classic' and 'contemporary' is one way to divide, but I'm not sure how much that helps the drinker," reckons Cameron. "And if we use a term like 'traditional', does this apply to the process, or the end result?" So how to further define some gins, and perhaps bracket them together, to educate and entice guests deeper into the category?
At ATLAS, we started thinking how we could engage guests in a more incisive but still organic way. One way is to talk about gin how we would about other culinary and beverage pursuits, through the idea of locality, terroir and native ingredients – where a gin and its botanicals are from. And so, in an era of consumer thirst for knowledge about what goes into our glass, is there room for the idea of "native gins"? A gin with provenance is by no means a new idea; there are already a small number of geographically protected gins that can only be labelled with a specific name because they are produced in a certain place and using a method with a long history (think of the appellation system for wines). Until recently, one was Plymouth Gin in the UK, but its owner Pernod Ricard declined to go through the renewal process in 2010. So now the most famous is Mahon Gin, from Menorca in Spain (there is another, Vilnius Gin, from Lithuania). Neither of these examples particularly relies on style for its specificity, however. What we at ATLAS were searching for was a better vocabulary to describe the approach of a subset of modern gins where botanicals impart flavour characteristics unlike any other gin in the world. It gets cool once we focus on this principle of gins purposely using indigenous ingredients to create profiles that can't be reproduced anywhere else.
There are some great examples of this happening already. St George Terroir Gin comes from the St George Spirits company in Alameda, California. Locally sourced and genuinely foraged Douglas fir, bay laurel and coastal sage are the heroes of the botanical mix and "form the true heartstring" of the gin. "They give an olfactory snapshot of the local northern California wilderness that inspired it," says master distiller Lance Winters. The gins are so hyperlocal, that each botanical must be distilled separately and blended to avoid locational variances among the distillates. Meanwhile there are Australian distillers enthusiastically using native Australian botanicals that would be completely alien in California. "The native botanicals are a key component of the Australian gin revolution – and so they should be," says Cam Mackenzie, head distiller at Four Pillars. "We spent quite a bit of time travelling to new markets trying to explain that not everything in Australia wants to bite you, sting you or eat you!" The team at Four Pillars use native Aussie ingredients such as pepperberry leaf, finger limes and lemon myrtle (which Mackenzie explains has five times the aromatic citrus properties of lemon), all of which convey a sense of the bush, and the sharp, aromatic character of the Australian landscape.
Other gins that could be considered 'native' are those coming from the Dyfi Distillery, just outside of Corris in Snowdonia. According to co-founder Danny Cameron, the region has "a long and uninterrupted history of local foraging" and it's clearly is one of the defining aspects of their gins. Pollination Gin contains no fewer than 20 locally procured botanicals – including wild flowers, fruits and conifer tips – all from a UNESCO Biosphere Reserve, which is a recognised and protected ecosystem with plants and animals of unusual scientific and natural interest. "In flavour, the floral and herbal components might be described as more contemporary. But for us, it's a gin of its place," says Cameron.
Alex Davies, meanwhile, is master distiller at Kyoto Distillery, Japan's first purpose built gin distillery and makers of Ki No Bi gin. Beyond being a 'Japanese gin', Davies says they really delved deep to make Ki No Bi reflect the Kyoto prefecture, its produce and, further to that, its kaiseki cuisine. They use a rice-based alcohol, hinoki wood chips and super Kyoto-local ingredients that are famously good in the area: ginger, sansho, red shiso, yuzu and more. The distillery's proximity to these ingredients would make the gin hard to copy elsewhere: "We went to such great lengths to secure enough of our ingredients for the years to come and worked through so many logistical difficulties in harvesting everything at the very height of their growing season, to ensure the flavours are at their very peak," he explains.
Davies reckons that with the sheer number of new gins available around the world, savvy consumers will start looking for those with real provenance. "So many gins have started to emerge with gimmicky concepts, blurring the definition of gin because of a decline in the juniper-predominant recipe. I think 'native' or 'provenance' gins, if done properly, will attract people by bringing authentic products with high quality, locally sourced ingredients to the market." Indeed, all these distillers raise the importance of authenticity. In a competitive market, Winters worries there will be brands that merely play lip service to the idea of locally sourced ingredients, using it as a marketing tool rather than as a guiding principle: "But as long as the gin's creators actually use the gin as a vehicle for self-expression, and not just to blindly grab shelf space, then yes, native gins have a role. If the native botanicals are allowed to say something about their creators or location, they can elevate gin-making to a true art."
Not that the art is easy. "Our own experience of the great deal of extra work it takes to achieve this will, I suspect, limit the amount of gins produced where the number of native botanicals outnumbers those that are imported," says Cameron. "It's much more likely that we'll see more gins made which use just one or two local botanicals, and use this to promote a point of difference, rather than an intense sense of place." Some would also prefer less labelling, not more. "We champion having native botanicals without aiming to be 'Australiana'," says Mackenzie. "We'd prefer to aim for 'Modern Australia', which celebrates not only our own botanicals but other exotic things on our doorstep. We're part of Asia, so access to the incredible spices of Southeast Asia is a bonus." Meanwhile, ask Winters what style he considers his gins and he replies, "St George style. I try not to describe styles. I prefer to describe gins either by their own unique qualities, or by who they're trying to copy."
Ultimately exotic botanicals sourced from far-flung places have always been a talking point with gin. The spirit long played to people's sense of romance and adventure. But nowadays consumer imaginations want to really get a sense of place, with even more specific botanicals. The idea of terroir in wine has long delivered on this – we speak of the rain, sunshine and soil structure in great detail when it comes to discussing each bottle. Now with ingredients that emphasise their locality hitting bars around the world, will 'native gins' also become a thing? Time will tell, but gin is going through a huge evolution right now and there is definitely the need for education to catch up with the amazing stories being created around the category.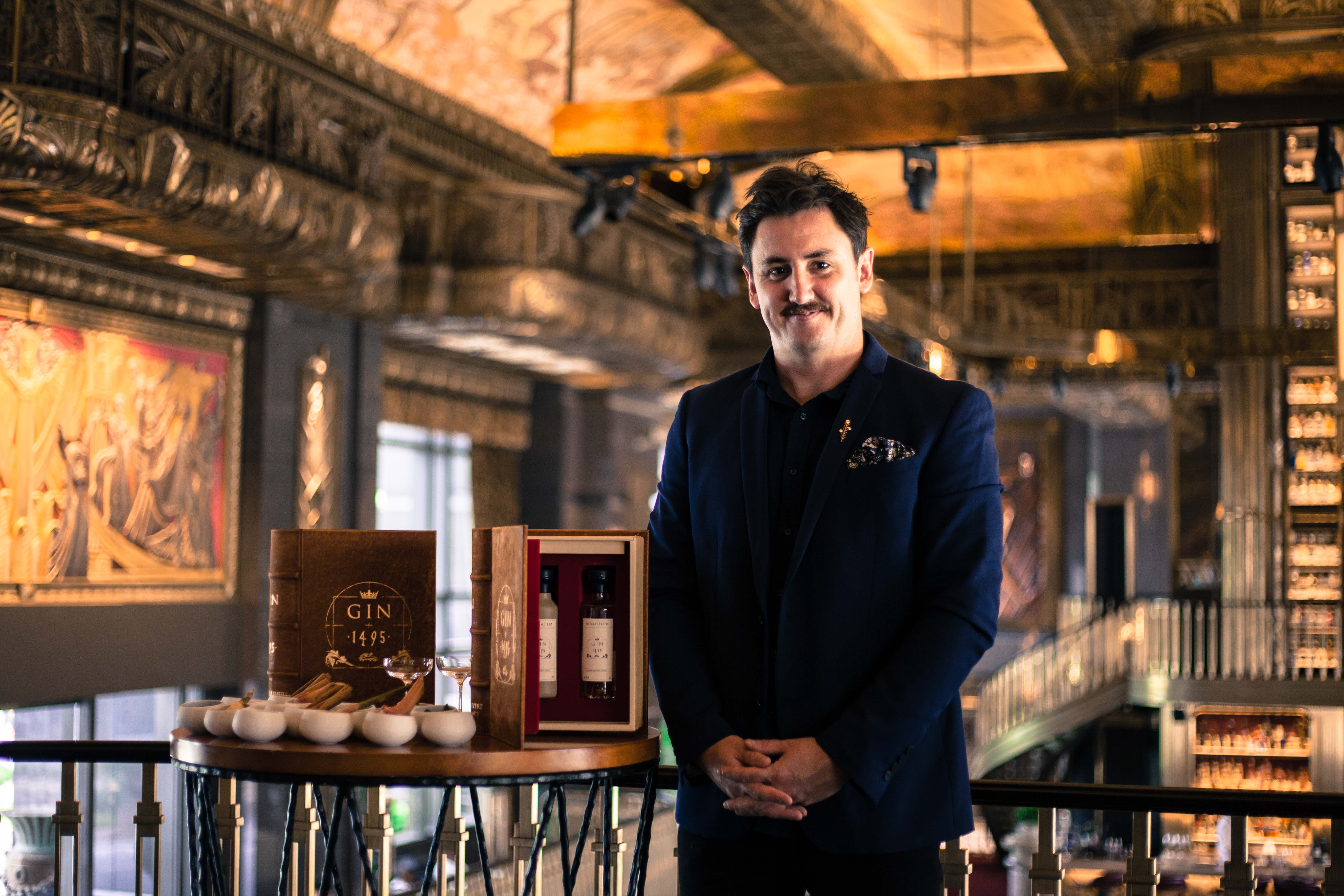 Jason Williams is the Master of Gin at ATLAS and Creative Director at Proof & Company, both in Singapore.
This story was first published in Issue 06 of DRiNK Magazine.